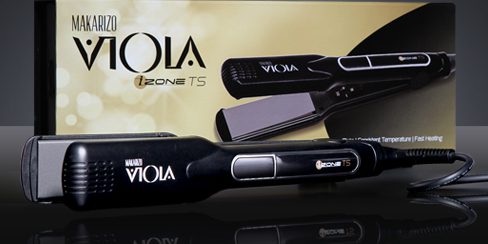 Imagine when you need to straighten your client's hair using a flat-iron but the heat-up is too slow or the temperature is unstable. You will have to wait until the desired temperature is achieved and perhaps redo the same piece of hair until you get the desired result. It is a complete waste of time and money for the business, isn't it?
Introducing VIOLA I-ZONE TS, an innovative Makarizo hair straightener using the technology of ceramic tourmaline plate to generate even heat with stable temperature and faster heating time: up to 3-4 times than any regular irons. With its quick heat-up, there needs to be only one stroke to straighten hair without damaging it.
To achieve silky straight result, use VIOLA I-ZONE TS during the application of Rebonding System just before applying Neutralizer to your client's hair. Grab it now as a bonus item for buying Makarizo package products (not to be sold separately). It's time to use a heat styling tool that worths your time.